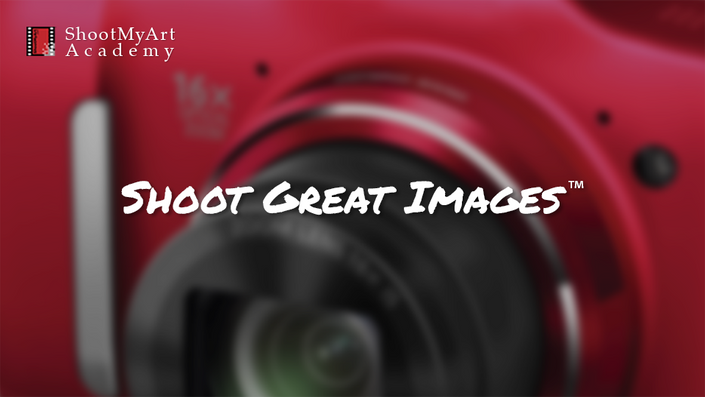 Do you struggle to take photos of your art?
The settings on your camera are a mystery, and the manual is no help because it seems to be written in Klingon.
The exposure and colors in the images of your artwork never come out quite right.
The photo software on your computer or tablet seems impossible to learn.
And the result?
An OK image that's the best you can do, but you know your artwork looks better than the photo.
Or you're able to get a good image, but it takes hours of work—and you wonder if it's worth the time you spend.
Are you just frustrated?
You want the best photos of your work, but don't understand why the images rarely turn out the way you expect and why it's so hard to get them right.
You just wish there was a better way to take photos of your art and be satisfied with the result!
Your images are as good as your art.
The typical juror spends only seconds reviewing your entry. If the art doesn't "wow" them immediately, you're out. What if the photos of your work could "wow" a juror?
It's the same with gallery owners, who must quickly sort through the many works available to exhibit. Wouldn't it be nice if the images of your art could catch an exhibitor's eye?
And then there are the prospective buyers, who rely on instant impressions to find the art that appeals to them. Could the photos make your art stand out from the crowd and get noticed?
Why great images?
Simple—you need them because you want to exhibit and sell your artwork.
The quality of your art and your professionalism as an artist are judged daily by the people who see the photos of your artwork.
And the brutal truth today is that your art is only as good as your images.
Your art deserves great images!
You work hard to create your art and make it reflect your unique artistic vision.
So you want to have great images that will work just as hard to convey to jurors, exhibitors, and prospective buyers the distinctive character of your work.
The Shoot Great Images™ Program
It's a 5-step roadmap you can easily follow to successfully photograph your art…without the frustration you've been experiencing!
I've been photographing art professionally for 12+ years. And I learned to photograph artwork the same way you are…reading books and articles in magazines…searching the internet for tips and techniques…and a lot of trial and error experimentation. I've been down the learning curve, and I understand what you're going through.
I've collected together everything I learned about taking great photos of artwork—all of my knowledge, techniques and secrets—boiled it down and simplified it in a way that every artist and artisan can understand and use easily without expensive equipment.
All so you can skip the frustrating trial-and-error and get down the learning curve faster. I want you to have great images of your art!
The program consists of 5 modules with a total of 36 lessons and 120+ minutes of video presented in a clear and easy-to-follow style—which you can watch on a computer, tablet or phone. Each lesson includes a downloadable Lesson Guide and exercises to help you learn. There's an online discussion forum for getting answers to your questions. The workshop is self-paced so you can learn on your own schedule. And you'll have lifetime access.
In short, you get all the information you need to take great photos of your artwork with confidence.
Module 1: Set the Camera
Why bigger images are better and how to get the largest ones
How compression affects image quality—less is more
Using white balance to get accurate color and whiter whites
Which camera settings do more harm than good
Module 2: Light the Artwork
Why the on-camera flash is no help and best turned off
The basic two-light setup—one light is not enough
What lighting gear to use without breaking the bank
An easy three-light setup for dimensional art
How to get softer lighting by spreading it out
Module 3: Take the Shot
The easiest way to get a correctly exposed image
The basic settings that control the exposure
How to get enough depth of field for dimensional art
Easy solutions to common problems when shooting your work
The finer points of photographing dimensional artwork
Module 4: Edit for Polish
The one edit that's a must for every image
How to easily make three basic edits to your photos
Navigating the Photoshop® Elements workspace
Using lighting and color tools to correct exposure and colors
Why every image needs some sharpening
The quickest way to fix a flaw in the artwork
Module 5: Prep to Use
The quickest way to size any image for entry
The myths about DPI and why it doesn't matter
How to use the image size tool with confidence
Online competition entries demystified
How to easily get your images online
What Else is Included…
Downloadable Lesson Guides to print and make notes
Transcripts of the videos if you prefer to read the lessons
Worksheets with exercises to walk you through the steps
An online discussion forum for answers to your questions
Unlimited access for as long as you like—across any and all devices you own
Updates to the lessons and other content at no extra cost
Your Instructor
Eric Law is a professional photographer, consultant, and the founder of ShootMyArt™. He works exclusively with artists and galleries to present their artwork at its best.
His clients include many well-known and emerging artists in the Detroit area and across Michigan, and his images of their artwork have appeared in books and national magazines. Eric is a frequent lecturer to artist groups and teaches photography workshops. He is a member of Professional Photographers of America and works from his studio in Hazel Park, Michigan.
Eric exhibits his own fine art photography and, when not shooting art, he enjoys reading about historical events and the people involved.
Big benefits.
How many more invitations to exhibitions and art fairs would you get if the images of your art made a better impression on jurors?
How much would your sales increase if the photos helped your artwork stand out from the crowd?
Would you be more successful getting into better galleries and fairs if the images excited exhibitors about your art?
Could you produce more art for sale if you weren't wasting time with poor photos?
Small price.
How much more in sales of your art would it take to recover the cost of the workshop?
What is the cost per year of this one-time investment over the five, ten or more years you'll be exhibiting and selling your art?
How much is your time and experiencing less frustration worth to you?
We take great pride in the content and quality of our workshops and online programs, and they consistently earn high marks from participants.
 Eric is so knowledgeable and well organized that I really enjoyed listening to him.
 Overall it was thoughtfully prepared, easy to understand.
 I took the online class and you gave me a great help for shooting my art work!
 Already shared this and look forward to next presentation.
 Very good program—thanks!
 Your program was great & geared toward us as artists. It exceeded my expectations.
 It was all the information I wanted given in an easy to understand format.
 The entire workshop was excellent. This is the way workshops should be presented and organized.
 Very helpful and informative.
 Learned lots!
Is this workshop right for me?
Any artist or artisan who is entering juried exhibitions and art fairs, looking for gallery representation, or selling their work online can benefit from having great images of their work.
If you're actively exhibiting and selling your art, this workshop will help you move to the next level with great images of your work.
If your art is a hobby or you're just beginning to exhibit and sell your work, this workshop will help you get started on the right foot with great images. If you don't think you'll ever exhibit or sell your art, though, you might not benefit from the workshop.
I'm not good with technology…
I understand how difficult it can be to keep up with technology and learn to use new devices and software. What you want is someone to show you exactly what to do—without having to become an expert.
That's exactly what this workshop does, with easy-to-follow instructions in the videos, Lesson Guides, and exercises to walk you step-by-step through taking photos of your work from start to finish. You don't need to be an expert, or even understand the technology, to get great images of your art.
I just use my phone for photos…
This workshop isn't only for traditional camera users. It shows you how to photograph your art with either a digital camera or the camera in a phone or tablet.
And there's more to getting great images than just the camera. The workshop also covers the techniques for lighting and photographing different types of art, editing the images on a computer or tablet, and preparing them for juried entries and posting online. Whatever device you have, this workshop will help you understand how to use it to get great images of your work.
There's no risk to purchase!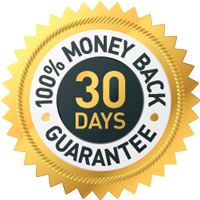 Our guarantee is simple—we're so confident you'll get amazing value right from the start that we're offering a 30-day money-back guarantee, with no questions asked, if you're not completely satisfied with the workshop.
That's right! Just contact us within the first 30 days and we'll give you a full refund. No questions asked. How's that for a no-risk offer?
Frequently Asked Questions
When does the workshop start and finish?
It starts as soon as you enroll and never ends! It's a completely self-paced online workshop—you decide when you start and when you finish.
How long do I have access to the workshop?
How does lifetime access sound? After enrolling, you have unlimited access to the workshop content for as long as you like—across any and all devices you own.
What about future updates?
We're always working to improve the workshop content and keep it up-to-date. Any updates to the lessons are included at no extra cost, so you'll always have access to the most recent version.
Can I preview the lessons before I enroll?
We've made one of the lessons available to preview at no cost. Just scroll back up the page and click on the "Watch a Free Preview Lesson" button. We're confident that you'll be ready to enroll after you watch the preview.
How long does it take to complete a lesson?
The lessons are structured to be short enough so that you can easily complete one in under 15 minutes. The videos generally run 3-5 minutes, and completing the worksheet at the end of the Lesson Guide typically will take less than 10 minutes.
Can I download and print the Lesson Guides?
Absolutely! Each Lesson Guide contains a transcript of the lesson video, and it has space to make notes. There is also a short worksheet at the end that will help you understand the lesson and put it into practice.
Can I download the lesson videos?
We're sorry, but this option is not available. Instead, the video content is streamed as you watch it. This lets you use any device at any time and you will always see the most recent version of the lesson. If you're worried about your data allowance, just watch the lessons using one of the many free wi-fi hotspots that are available.
What if I have questions while working on a lesson?
Each lesson includes an online discussion forum to ask your questions and get answers from the instructor or one of your fellow students.
What if I have a question about the workshop before I enroll?
If you have a question about the workshop that hasn't been answered here, please send an email to us at
[email protected]
and we'll be happy to answer it.
Don't Wait Another Minute!
There's no better time than now to learn to shoot great images of your art without the frustration!
5 modules with a total of 36 lessons and 120+ minutes of video
Downloadable Lesson Guides, worksheets, and exercises
An online discussion forum for answers to your questions
Self-paced so you can learn on your own schedule
Unlimited access for as long as you like—across any and all devices you own
30-day money-back guarantee, with no questions asked
Enroll now!

Give us a Like on Facebook and share this great opportunity with other artists. Then leave a comment below and tell us what it would mean to you to have great images of your artwork without the frustration.